A.M. Links: Republicans Hopeful About Winning Senate, Snowden Reportedly Used "Web Crawler" Software to Scrape NSA Data, Danish Zoo Kills Healthy Giraffe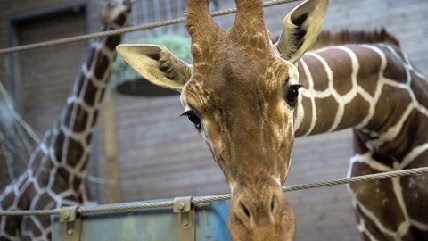 CNN

Republican donors are becoming more optimistic about their party's chances of taking the Senate in November.

Edward Snowden reportedly used inexpensive and widely available "web crawler" software to easily extract data from the NSA, a federal agency whose tasks include protecting intelligence-related computer systems.
Two Los Angeles sheriff's deputies were indicted for an alleged jail beating based in part on a complaint by a prison chaplain.
Missouri defensive lineman Michael Sam, who is expected to be drafted into the NFL, told multiple media outlets this weekend that he had come out as gay to his teammates last year.
Filmmakers may have to rely on a CGI Phillip Seymour Hoffman to finish the last installment of the Hunger Games trilogy.
The Copenhagen Zoo dismembered a healthy giraffe in front of an audience that included children and fed it to lions. Zoo officials said the killing made room for more genetically valuable giraffes.
Follow Reason and Reason 24/7 on Twitter, and like us on Facebook. You can also get the top stories mailed to you—sign up here.