Libertarian Electoral Trend Continues Upward in Costa Rica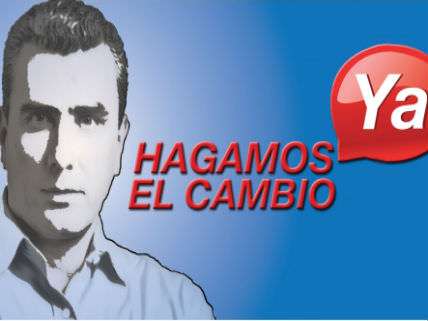 Last month I noted that the Libertarian Party candidate for president, Otto Guevara, was doing well in the polls in Costa Rica. The latest polling data from La Nacion finds that the presidential contest is now essentially a three-way tie. If no candidate receives 40 percent of the vote on February 2, the election goes into a second round in April. Guevara could well win that second round. As the Tico Times* explains:
The poll ran three scenarios between the top polling candidates – the ruling National Liberation Party (PLN) nominee Johnny Araya, the progressive Broad Front Party candidate José María Villalta, and the Libertarian Movement Party's Guevara.

Guevara likely would defeat both Villalta and Araya – if Guevara makes it to the second round – while Araya would lose to Villalta, La Nación's poll predicted.

"I am profoundly grateful for this massive and growing support from Costa Ricans," Guevara said in a statement. "Our message is honest and transparent and the people have understood it."
The National Liberation Party leans left and the Broad Front is avowedly socialist. In 2010, Guevara received 21 percent of the vote and his party gained 10 of the 57 seats in the Chamber of Deputies. Here's hoping that the Ticos make the right choice.
*I had the pleasure of working as a reporter for the Tico Times in the 1990s.
H/T to Marc B.