The NSA Knows Who You Texted Your Naked Pics To, Gov. Christie Sets Up Scandal Investigation Team, Ohio's New Execution Drug Cocktail Seems Unpleasant: P.M. Links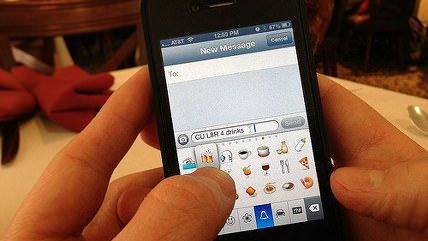 (IntelFreePress / Foter.com / CC BY-SA)
Credit: IntelFreePress / Foter.com / CC BY-SA

The latest National Security Agency secret revealed via Edward Snowden is that the government has collected more than 200 million text messages a day through an untargeted system that allows them to extract location, contact networks and credit card details.

Maryland lawmakers are proposing legalizing, taxing, and regulating marijuana, but their chances of success appear low.
Gov. Chris Christie has set up a team to conduct an internal review and investigate the details of the George Washington Bridge lane closure scandal.
Ohio used a new drug cocktail for executions never attempted in the United States. The result, witnesses say, is that inmate Dennis McGuire convulsed for about 10 minutes before actually dying.
The federal government loses $100 billion a year in program payments that are made erroneously. I'm actually a little shocked the figure is not higher, though given that the numbers come from the government itself, it probably actually is.
The Detroit bankruptcy judge has a rejected a $165 million compromise deal between the city and banks to handle the debt that resulted from a disastrous agreement entered into to avoid defaulting on pension payments. The judge said the money was too much to accept.
Get Reason.com and Reason 24/7 content widgets for your websites.
Follow us on Facebook and Twitter, and don't forget to sign up for Reason's daily updates for more content.