Justices Skeptical About Abortion Clinic Buffer Zones, Yet Another Obamacare Deadline Delay, Yemeni Drone Strike Kills Farmer: P.M. Links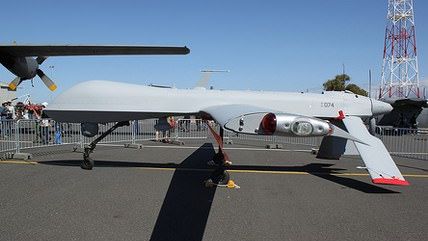 (Blyzz / Foter.com / CC BY-ND)
Credit: Blyzz / Foter.com / CC BY-ND

Supreme Court justices seem skeptical that a mandated protest-free buffer zone around abortion clinics in Massachusetts is constitutional.

Another day, another Obamacare delay: The deadline for people with pre-existing conditions to enroll for health coverage has been pushed back to March.
A poll shows New Jersey voters don't blame Gov. Chris Christie for the politically motivated George Washington Bridge lane closure scandal. They do, however, think it's going to bite him in the ass if he runs for president in 2016.
A farmer was allegedly killed in a drone strike in Yemen meant to target Islamist militants.
A third civil lawsuit has been filed against disgraced former San Diego Mayor Bob Filner, this time alleging he offered to perform favors for a disabled vet if her nurse "performed favors" for him – wink, wink, nudge, nudge.
The Marines are investigating a series of photos published by celebrity gossip site TMZ.com showing Marines burning the bodies of dead Iraqis in Fallujah in 2004. The Marines are trying to authenticate that the photos are real.
Get Reason.com and Reason 24/7 content widgets for your websites.
Follow us on Facebook and Twitter, and don't forget to sign up for Reason's daily updates for more content.