A.M. Links: Judge Rules Arbitrary Searches of Gadgets at Border Legal, Government Official in Charge of Botched Obamacare Website to Retire, Dolphins Caught on Tape Getting High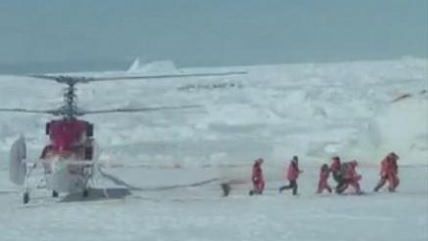 YouTube

A federal judge ruled government agents near the border can search electronic devices such as laptops or smartphones for any reason they wish.

Justice Sonia Sotomayor has ordered two Catholic charities to be temporarily exempt from the Obamacare contraception mandate. The exemption will last at least until Friday, by which time the government is required to make a legal response.
The chief operating officer of the Center for Medicare and Medicaid Services, the government official who was tasked with the botched Obamacare website roll out, will be retiring. Heckuva job!
Legal marijuana sales began in Colorado yesterday.
The US Ambassador to India says she regrets the way the arrest of an Indian diplomat in New York City was handled, but that the charges against her won't be dropped.
Former Egyptian president Mohammed Morsi will face trial later this month for allegedly breaking out of jail with other leaders of the Muslim Brotherhood in 2011, the first of three cases against him.
Former Israeli prime minister Ariel Sharon, who has been in a coma since 2006, is in critical condition.
Global warming activists on a boat trapped in Antarctic ice have been rescued by helicopter; the crew is expected to remain until the ship is freed.
Follow Reason and Reason 24/7 on Twitter, and like us on Facebook. You can also get the top stories mailed to you—sign up here.