Clinton Versus Christie, Deportations Dropped in 2013, Florida Bypasses New York in Population: P.M. Links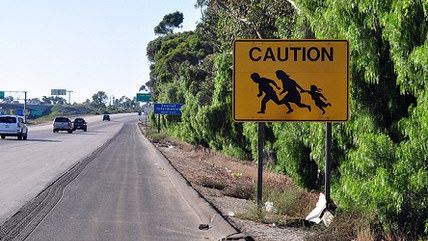 (jonathan mcintosh / Foter.com / CC BY-NC-SA)
Credit: jonathan mcintosh / Foter.com / CC BY-NC-SA

Hillary Clinton and Chris Christie are currently neck-and-neck in an irrelevant poll for the presidential race in 2016 I should feel guilty for even referencing, but I don't.

The ACLU is planning to appeal today's ruling that the National Security Agency's bulk phone metadata collection is legal.
Today the Connecticut Police is releasing thousands of pages of redacted documents related to their investigation of the Sandy Hook Elementary School shootings.
There was a 10 percent decrease in deportations in 2013, the first time the number has dropped since Barack Obama was elected president.
Florida is fixing to surpass New York in population, if it hasn't already, making it the third most-populous state.
A professor in Iowa faked creating an AIDS vaccine in order get millions in federal grants.
Iran's nuclear chief says they're still working on developing new centrifuges for uranium enrichment.
Get Reason.com and Reason 24/7 content widgets for your websites.
Follow us on Facebook and Twitter, and don't forget to sign up for Reason's daily updates for more content.