A.M. Links: NSA Scandal Could Cost Private Sector Billions, Congress Extends Undetectable Firearms Act, Border Patrol Audit Reveals Massive Waste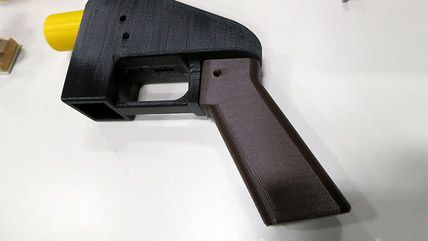 Credit: Creative Commons

The National Security Administration's surveillance scandal is projected to cost private Internet companies billions as international clients take their business elsewhere.

Congress approved a 10-year extension on the Undetectable Firearms Act hours before the 25-year-old piece of legislation was set to expire.
A California court concluded that the Waiting Period Law burdens the Second Amendment, potentially making it unconstitutional.
An audit of the U.S.'s border patrol enforcement indicated that despite spending billions of dollars, many projects have been failures.
At a memorial in South Africa today, President Obama declared Nelson Mandela to have been "the last great liberator of the 20th century."
Iranian President Hassan Rouhani declared that the international efforts to curtail his country's nuclear sector progress had little impact.
Follow Reason and Reason 24/7 on Twitter, and like us on Facebook. You can also get the top stories mailed to you—sign up here.
Have a news tip? Send it to us!