A.M. Links: Tech Companies Launching Anti-Surveillance Campaign, Rand Paul's Wife Doesn't Want Him Running for President, Ukrainian Protesters Topple Lenin Statue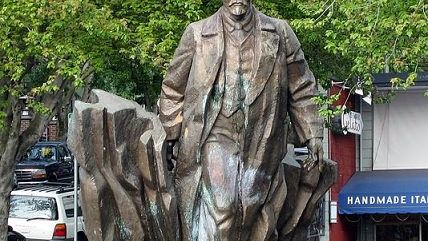 Wikipedia

Google, Apple, Microsoft, and other tech companies are launching a campaign to call for restrictions on US surveillance and more transparency about the practices involved.

The FBI has reportedly had the ability for years to operate laptop cameras remotely without the users' knowledge.
Rand Paul says his wife doesn't want him to run for president in 2016 but that he's a "very able politician" who should be able to convince her otherwise.
Democrats believe Scott Brown may run for Senate again, in New Hampshire, and want to be prepared for it.
Rick Santorum compared the fight against apartheid to the one against Obamacare, saying both were against "great injustices."
A TSA agent at the St. Louis airport confiscated the two-inch toy pistol of a cowboy sock monkey, because, she argued, it could be mistaken for a real gun.
Pro-Europe protesters in the Ukraine toppled a statue of Vladimir Lenin, a symbol of Russian nationalism.
Six people were reportedly admitted into a hospital in central Mexico for radiation exposure. They may be linked to last week's hijacking of a truck carrying radioactive material.
Follow Reason and Reason 24/7 on Twitter, and like us on Facebook. You can also get the top stories mailed to you—sign up here.
Have a news tip? Send it to us!