Bitcoin Value Tops $1,000, Joe Biden Is Our Man in Asia, Judge Orders Hot Sauce Factory to Stink Less: P.M. Links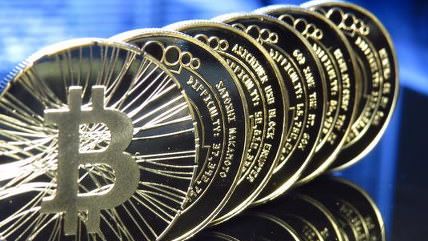 (antanacoins / Foter.com / CC BY-SA)
Credit: antanacoins / Foter.com / CC BY-SA

The value of a bitcoin topped $1,000 at Mt. Gox for the first time today.

To ease tension between China and other Asian nations over disputed ownership of some South China Seas Islands, the United States will be sending … Joe Biden.
A judge has ordered a Sriracha chili sauce factory in California to stop whatever operations are causing neighbors to complain about the smell, but stopped short of ordering the whole thing shut down.
A British couple has lost its fight with the UK Supreme Court to deny a room to a gay couple at their bed and breakfast because of their religious objections to sex outside of marriage. They were ordered to pay damages.
Three have been killed in Sao Paoli, Brazil, after a crane collapsed at one of the stadiums being built for next summer's World Cup.
A Democratic Colorado state senator targeted for recall over her vote for the passage of gun control laws has announced her resignation. If she fought the recall and lost, Democrats would have lost control of the state senate. This method will allow Democrats to choose her replacement until the next election.
Get Reason.com and Reason 24/7 content widgets for your websites.
Follow us on Facebook and Twitter, and don't forget to sign up for Reason's daily updates for more content.