Quotes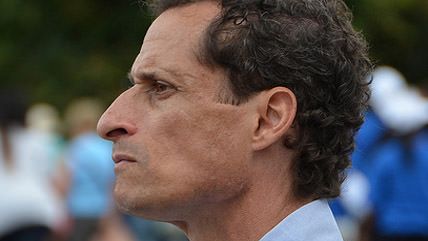 "He had me wrapped around his finger because he knew I had him on a pedestal."
-Sydney Leathers, whose recently released sexts with Anthony Weiner sent his New York City mayoral campaign into a tailspin, The Washington Post, August 5
"Little kids?! You have NO right to talk about little kids. Talking about little kids? Social media? You wanna see some Twitter action?"
-Jane Borock, a New York City resident confronting mayoral candidate Anthony Weiner at a campaign stop, New York Observer, August 5
"We all are freaky. He just exposed his freaky-ism in the wrong way." -former New York City mayoral candidate Jimmy McMillan of the "Rent Is Too Damn High" Party, on current candidate Anthony Weiner's sexting scandal, Politico, August 1
"Then I hope that they could obtain larger denominations."
-Sen. John McCain (R-Az.), asked what would happen to cash tips for strippers if his proposal to replace dollar bills with coins were to pass, The Hill, July 25