Obamacare Still a Great Big Mess, School Shooting May Be Connected to Anti-Bullying Film, NSA Continues to Infuriate Europe: P.M. Links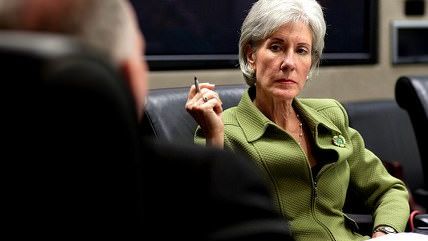 (Pete Souza / Foter / Public domain)
Credit: Pete Souza / Foter / Public domain

Insurance company executives are meeting with Health and Human Services Secretary Kathleen Sibelius today over the disaster that is the Obamacare rollout. Thousands of cancellation letters continue to be sent to people who buy their own health insurance, because their policies don't conform to what the administration says their insurance should be.

Senator-elect Cory Booker says he wants to push for drug law reforms and is willing to cross the aisle with folks like Rand Paul to make it work.
Students at the Nevada middle school where a teen killed a teacher, then himself say the school showed an anti-bullying video that featured a bullied girl bringing a gun to school to retaliate.
On the European front, the NSA is denying reports it collected phone data information from the French, while the Germans now fear they tapped into President Angela Merkel's cellphone, which the White House also denies. Remember how the election of President Obama was going to "repair" our relationship with Europe?
According to a Rasmussen Poll, 64 percent think another government shutdown is likely in January. The majority also want the budget to cut spending.
The IRS says the brief government shutdown will cause delays in processing tax returns at the beginning of 2014.
Have a news tip for us? Send it to: 24_7@reason.com.
Get Reason.com and Reason 24/7 content widgets for your websites.
Follow us on Facebook and Twitter, and don't forget to sign up for Reason's daily updates for more content.