White House Dismisses Republican Effort to Reopen Government as Too Partisan, Talking to Democrats Instead, Obama Administration Argues Against Supreme Court Review of NSA Surveillance, Blue Screen of Death Spotted on iPhone 5S: P.M. Links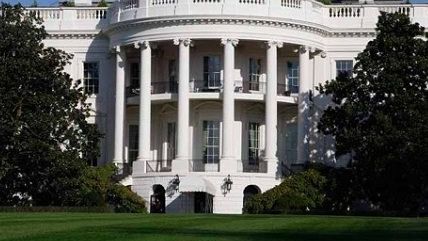 YouTube

The White House dismissed House Republican efforts to come up with their own plan to end the government shutdown as too partisan; President Obama meets with House Democrats instead this afternoon, while Republicans have abandoned their plan. The Senate, meanwhile, is reportedly close to a deal that would raise the debt limit on a short-term basis, until February.

The Obama Administration is arguing the Supreme Court should decline to hear a challenge to the NSA's telephone metadata surveillance operations.
LAPD officer Mary O'Callaghan was charged with assault under color of authority for participating in the 2012 beating death of Alesia Thomas.
Two girls in Florida, aged 12 and 14, were charged with felony aggravated stalking for allegedly bullying a 12-year-old girl who committed suicide.
San Diego's former mayor Bob Filner, who resigned earlier this year amid more than a dozen complaints of sexual harassment, was charged with one count of felony false imprisonment and two counts of misdemeanor battery. Hat trick!
A new book by investigative journalist Stephen Jimenez makes the case that drugs and money, not homophobia, were the primary motivation in the 1998 murder of Matthew Shepard in Wyoming.
Researchers say they've found a blood-filled mosquito fossil in shale sediment in Montana, the first time such a specimen's been identified.
The blue screen of death was spotted on the iPhone 5S, appearing just before an unexpected reboot.
Follow Reason and Reason 24/7 on Twitter, and like us on Facebook. You can also get the top stories mailed to you—sign up here.
Have a news tip? Send it to us!