Celebrate 45 Years of Free Minds and Free Markets TONIGHT at Reason's LA HQ!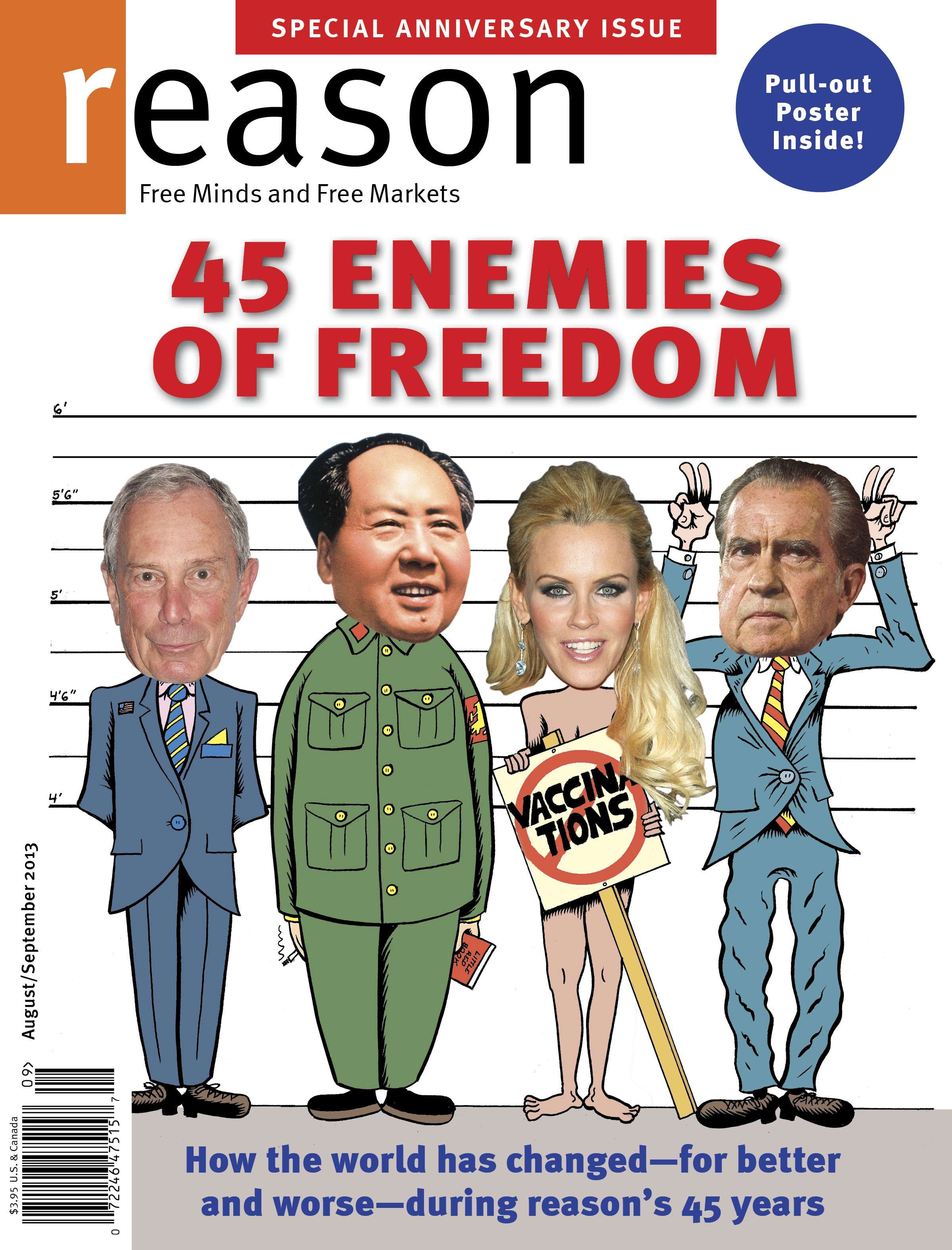 In celebration of the 45th anniversary of Reason magazine, you are cordially invited to join the three founders of Reason Foundation—Manny Klausner, Tibor Machan, and Bob Poole—for cocktails and conversation with Reason Editor in Chief Matt Welch and former Reason Editor Virginia Postrel in ReasonTV's Los Angeles studio.
What: "45 Years of Free Minds and Free Markets"
When: Thursday, October 10, 6:00 p.m. Reception, 7:00 p.m. Taping
Where: ReasonTV Studios at 5737 Mesmer Ave., Los Angeles, CA 90230
RSVP via Eventbrite or to Mary Toledo at 310-391-2245 or mary.toledo@reason.org
This event will have valet parking.