A.M. Links: President Meeting With House Republicans Today, NSA Trying to Use Shutdown to Delay Court Cases, Mike Ditka Says He Could've Ended Obama's Career in 2004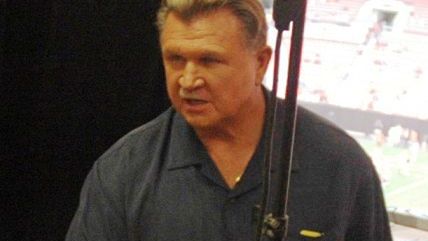 US Navy

Despite saying he would not negotiate, President Obama is meeting with House Republicans later today. DC Mayor Vincent Gray, meanwhile, confronted Harry Reid over his refusal to take DC out of the government shutdown crisis. The NSA is using the partial government shutdown to delay court cases against it, a partially successful strategy.

Mike Ditka says he could've ended Barack Obama's career "then and there" if he had run against him for Senate in 2004 like Illinois Republicans wanted. Instead, Obama faced token opposition from Alan Keyes.
A new study finds anti-bullying programs in schools could be having the opposite of the intended effect.
A cop in Edison, New Jersey is facing departmental charges for trying to press a woman he met on a call for sex. He returned after his shift was over but while still in uniform.
Edward Snowden's father visited him in Moscow, telling reporters his son deserved a Nobel Prize.
Egypt condemned the US for suspending military aid to the country, saying the regime would not "surrender to American pressure" and would continue "on its path towards democracy." Israel is also concerned about the suspension.
Militants briefly kidnapped the prime minister of Libya over "corruption" around the US raid, before releasing him.
Canadian short story writer Alice Munro won the Nobel Prize for Literature.
Follow Reason and Reason 24/7 on Twitter, and like us on Facebook. You can also get the top stories mailed to you—sign up here. Have a news tip? Send it to us!