Debt Ceiling Could Get Short-Term Deal, Pentagon Still Buying Planes it Doesn't Need, ATF Agent Can't Publish 'Fast and Furious' Book: P.M. Links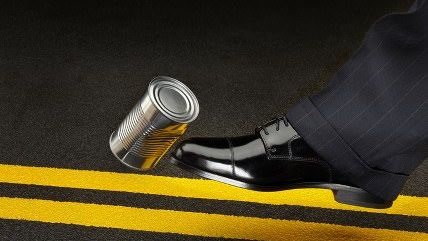 Credit: 350jb | Dreamstime.com

Because the implementation of the Affordable Care Act is going to make it harder to actually schedule doctor's appointments (because we have a shortage of them), maybe it's a good thing the health care exchanges aren't working.

White House officials say President Barack Obama is open to the possibility of kicking the can down the road on the debt ceiling again.
How about that budget that just cannot be cut in any way, shape or form? The Pentagon continues to buy $50 million cargo planes and then put them right into storage because it has no use for them.
An ATF agent has been denied permission to publish a book about the "Fast and Furious" debacle because it would have a "negative impact on morale."
The Taliban has not given up on its failed effort to kill a 16-year-old girl.
A 9-year-old boy managed catch a flight from Minneapolis to Las Vegas without a ticket. Security was apparently oblivious. He was caught by the flight crew on the plane.
Have a news tip for us? Send it to: 24_7@reason.com.
Get Reason.com and Reason 24/7 content widgets for your websites.
Follow us on Facebook and Twitter, and don't forget to sign up for Reason's daily updates for more content.