A.M. Links: Government Shutdown Negotiations Going Nowhere, Park Service Only Shuttering More Popular DC Landmarks, DOJ Opposes Effort by Tech Companies to Disclose Number of Government Data Requests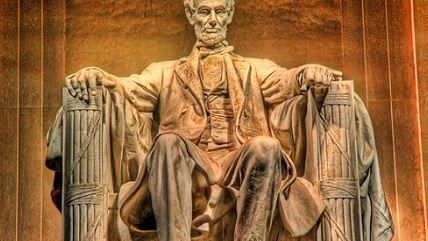 (Stuck in Customs/Foter.com)
Charlie Spiering/Twitter

President Obama met with congressional leaders to talk about the partial government shutdown, but according to the House Speaker Obama refused to negotiate. Harry Reid says the president won't be held hostage. How melodramatic. Reid also offered to open negotiations on tax reform in exchange for the House passing a continuing resolution on spending. It was rejected by Republicans.

Apparently the National Park Service is only bothering to barricade popular open air landmarks in Washington, DC, leaving less well known ones like the Upper Senate Park and the Japanese-Americans Memorial open. How petty.
The Department of Justice is opposing efforts by various tech companies to disclose the number of government requests for data they get. The DOJ says such a move would damage the government's ability to spy on "particular" Internet communications. How transparent-y.
Self-described Silk Road drug dealers who sent money to the website but didn't get their merchandise are worried about the consequences. The feds "did not help anything," one Reddit user explained. As for the hacking tools Silk Road is accused of selling by the FBI, the FBI's used a lot of them itself.
The NRA plans to sue California if Jerry Brown signs a bill that would ban the purchase of nearly all assault rifles.
A federal judge ordered a monitor be appointed to oversee Joe Arpaio's Maricopa County Sheriff's Department following a May ruling that found the agency to be engaged in racial profiling.
Alleged Boston bomber Dzhokhar Tsarnaev's lawyers have asked for his prison conditions to be eased. He is now in near total isolations and attorneys argue it is hampering their ability to defend him.
Prime Minister David Cameron wants to "nag and push and guide" British youth under 25 out of the benefits system.
A jury found AEG Live not liable for the death of Michael Jackson.
Follow Reason and Reason 24/7 on Twitter, and like us on Facebook. You can also get the top stories mailed to you—sign up here. Have a news tip? Send it to us!