Brian Doherty Interviews Robert Sarvis, Libertarian Candidate for Governor of Virginia
Robert Sarvis is the Libertarian Party's candidate for governor in Virginia this year, and is so far doing surprisingly well in the polls for that party, coming in recently at 10 percent in a Washington Post poll.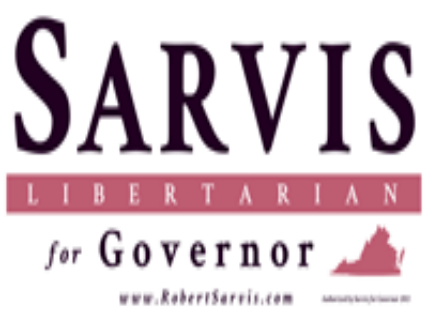 With a law degree from New York University, a master's in economics from George Mason University, and a Google Grand Prize in the company's Android Development challenge in his past, this married 37-year-old father of two is trying to appeal across the libertarian spectrum of "leave us alone" with a slogan of "Virginia: open minded and open for business."
Predictably, the office of Republican gubernatorial candidate, Virginia Attorney General Ken Cuccinelli, is saying a vote for Sarvis is essentially a vote for Democratic Party candidate Terry McAuliffe.
Senior Editor Brian Doherty interviewed Sarvis by phone yesterday about the joys and travails of a surprisingly lively third party campaigner.