Contributors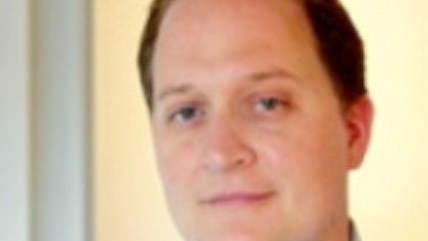 Foreign Policy senior writer Shane Harris examines the dangers and potential advantages of the coming drone explosion in "Drones Away" (page 32). Harris, 37, is a fellow at the New America Foundation, the 2010 recipient of the Gerald R. Ford Prize for Distinguished Reporting on National Defense, and the author of The Watchers: The Rise of America's Surveillance State (Penguin), which in 2011 won the New York Public Library's Helen Bernstein Award for Excellence in Journalism. He says Americans need to know what to expect from flying robots. "People should know more about what these robots actually do [and] what they don't," he says. "They should be concerned but also excited."
In "Big Labor Stumbles in Wisconsin" (page 64), Sean Higgins reviews Jason Stein and Patrick Marley's More Than They Bargained For: Scott Walker, Unions, and the Fight for Wisconsin (University of Wisconsin Press). Higgins, 41, is a senior writer at The Washington Examiner, where his primary beat is organized labor. Higgins thinks the labor movement had a positive impact when it started, helping improve the often "deplorable" working conditions of the early 20th century. "There is nothing inherently wrong with workers organizing to bargain collectively," Higgins says, citing the First Amendment. "The problem with organized labor is the coercive nature of many contracts."
Ken Layne, editor of Kinja.com, considers how the surveillance-obsessed science fiction author Philip K. Dick might have felt about the security state in "Philip K. Dick's Visions" (page 68). Layne, 47, first encountered Dick's fiction after seeing an early screening of the 1982 movie Blade Runner, which prompted him to buy Do Androids Dream of Electric Sheep?, the book on which the film was based. These days, he says, his favorite Dick novels are The Simulacra, "because it is very funny and very prophetic," and The Man in the High Castle, because "it's so solemn and prophetic."