Government Shutdown Won't Stop Obamacare, Somali President Calls Al Shabab Global Threat After Nairobi Mall Attack, Ronald Reagan Statue Torched: P.M. Links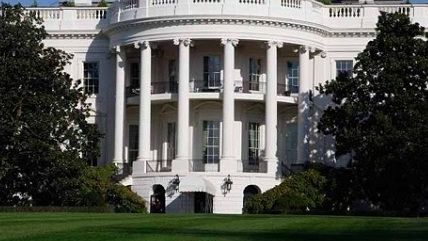 screen cap

Experts say a government shutdown won't stop Obamacare enrollment, which is set to begin October 1. It's the same day the fiscal year ends for the federal government, with White House and the Congress no closer to an agreement on getting the government funded.

The Kenyan military regained control of a mall in Nairobi reportedly stormed by Somali militants. Residents in Nairobi's Little Mogadishu neighborhood are worried about reprisals, while Somalia's president called Al Shabab, Somalia's Al Qaeda affiliate, a global threat.
The US military won't issue any more updates on the hunger strike at Guantanamo Bay, which it says is over.
A British columnist suggests an international intervention to address the "humanitarian crisis" of gun violence in America, calling it a "quasi civil war" the likes of which the US is often eager to join.
Barack Obama endorsed Bill de Blasio for mayor of New York City, while the New York Times reports on the candidate's history of left-wing activism, which including helping raise funds for Nicaragua's Sandanistas in the 1980s, a group from which he said he learned a lot about how government could operate.
A powerful typhoon caused at least 20 deaths in the northwest region of the Philippines and 25 in southern China.
Pope Francis says the global economic system worships a god of money, and that the unemployed should pray for work because where there's no work there's no dignity.
The FAA is looking into allowing more electronic devices to be used in flight.
After being asked who the pimp would be in the analogy, ESPN's Dick Vitale apologized for calling Arian Foster a "prostitute" for the Texans running back's admission that he accepted money on the side his senior year playing NCAA football.
A one-year-old life size statue of Ronald Reagan at the Ronald Reagan Sports Park in Temecula, California was the target of an apparent arson.
Follow Reason on Twitter too, and like us on Facebook. You can also get the top stories mailed to you—sign up here.
Have a news tip? Send it to us!