Kenyan Interior Minister: At Least 59 Killed in Nairobi Mall Attack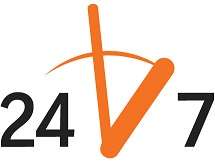 Kenya's interior minister has said that at least 59 people were killed in an attack carried out in a Nairobi shopping mall yesterday.
From the BBC:
At least 59 people were killed and 175 injured in Saturday's attack on a Nairobi shopping centre, the Kenyan interior minister has said.

Joe Lenku said 1,000 people had managed to escape from the Westgate centre after the assault by suspected al-Shabab militants.

He added that between 10 to 15 attackers were still in the building.

It is not known how many civilians remain trapped there—either as hostages or hiding from the militants.
The Somali-based Al Qaeda-linked group Al-Shabab has claimed responsibility for the attack. According to the group's twitter account the attack was in response to the presence of Kenyan soldiers in Somalia, who are there taking part in a peacekeeping mission.
From the AP:
NAIROBI, Kenya (AP) — The al-Qaida-linked Somali militant group is claiming responsibility for the deadly attack on a mall in Kenya.

A statement from al-Shabab on its official Twitter feed Saturday says the attacks are retribution for military action by Kenya inside Somalia. The group said it was now shifting the battlefield to Kenya.

The group said its fighters entered Nairobi's upscale Westgate Mall at around noon and were still inside more than nine hours later. Kenyan military special forces had entered the mall in an effort to end the standoff.
The nephew of Kenyan President Uhuru Kenyatta is among the dead.
At the time of writing there is a standoff between Kenyan authorities and Al-Shabab militants, who remain in the shopping mall with an unknown number of hostages.
Follow this story and more at Reason 24/7 and don't forget you can e-mail stories to us at 24_7@reason.com and tweet us at @reason247.