DOJ Padded Number of Terrorism Convictions, Navy Yard Shooter Bought Shotgun the Day Before, DC Mulls Legal Pot: P.M. Links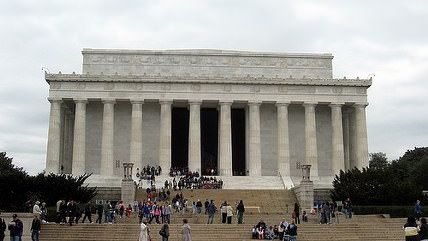 (nolageek / Foter / CC BY-NC)
Credit: nolageek / Foter / CC BY-NC

The Department of Justice has overstated the number of defendants who have been found guilty of terrorism-related crimes, according to an audit. Some were misreported. Some were counted more than once. Some even had their charges dismissed.

Aaron Alexis bought his shotgun the day before he went on his killing spree at the Washington Navy Yard. He also carved "Better Off This Way" and "(My ELF)" into the stock of the gun, possibly signs of his degrading mental state.
Mark Schmidter, the Orlando-area activist arrested for handing out pamphlets about jury nullification outside a courthouse, was arrested again for protesting red-light cameras without a permit. He was handing out flyers to drivers at an intersection.
In today's dog-bites-man political news, the Clintons have endorsed Democrat Bill de Blasio for mayor of New York City.
A picture of a Canadian teen who killed herself after suffering bullying that followed an image of her alleged gang rape was posted online was inexplicably used in a dating company's ad on Facebook. Facebook has removed the ad and deleted the account of the advertiser who placed it.
A bill has been introduced in Washington, D.C., to legalize possession of small amounts of pot and set up commercial regulation. Passage will probably ease the tension at every single social gathering there Not because they can get high. They're already high — they just won't have to worry about getting busted.
Have a news tip for us? Send it to: 24_7@reason.com.
Get Reason.com and Reason 24/7 content widgets for your websites.
Follow us on Facebook and Twitter, and don't forget to sign up for Reason's daily updates for more content.