NYPD Officers, Shooting at Crazed Guy, Take Down Lady in Walker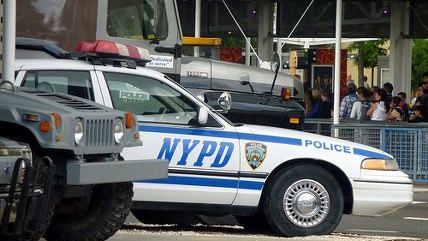 (Sean MacEntee / Foter / CC BY)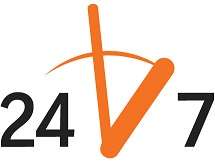 A guy acts crazy at a busy bus terminal in New York City, presenting a danger to himself and others, according to witnesses. Police open fire on the guy, thinking he's going for a gun. Instead they hit two random people. Well, at least no dogs were killed. According to the New York Post:
Cops trying to subdue an emotionally disturbed man with a long rap sheet accidentally shot two female bystanders outside Port Authority Bus Terminal on Saturday night, source said.

Theodora Ray, 54, was struck in her leg — breaking two bones in her calf — as she stood leaning on her four-wheeled walker across from the terminal; Sahara Khoshakhlagh, 35, was grazed in her buttocks.

Two cops pulled off a total of three shots in the mistaken belief that the deranged Glen Broadnax, 35, was armed after he reached into his pocket as they approached him, officials said.
Police Commissioner Ray Kelly said Broadnax appeared to be trying to get hit by traffic, so it is a bit of a mystery why the cops weren't actually able to shoot him. Eventually they were able to subdue him with a Taser. Oh, hey, proper use of Taser! Good work, guys.
(Update: Belated hat tip to Reason commenter Old Man with Candy. Get in his van, now.)
Follow this story and more at Reason 24/7.
Spice up your blog or Website with Reason 24/7 news and Reason articles. You can get the widgets here. If you have a story that would be of interest to Reason's readers please let us know by emailing the 24/7 crew at 24_7@reason.com, or tweet us stories at @reason247.