Syrian Rebels Worry Intervention Isn't Coming, Cops Hunt Hecklers, 3D-Printing Innovations Continue: P.M. Links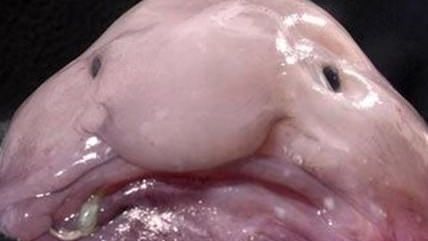 Credit: Rex/Greenpeace

Syrian rebel groups are worried that the Russia-Syria chemical weapons disposal plan might actually work, which means they won't get foreign assistance in driving out President Bashar Assad or bringing him to justice. But even without our direct involvement, they are now getting weapons from the CIA.

Wonder what police are going to do with themselves if and when the war on drugs wanes? In Seattle (where marijuana is now legal), undercover officers are going to be attending Seahawks games in order to bust hecklers.
One Maryland lawmaker is proposing legislation requiring all officers in the state to wear body video cameras.
One of the bigger challenges for 3d-printing may soon be history as technology is advancing to allow a single printer to use multiple materials.
The Ugly Animal Preservation Society has named the blobfish the world's ugliest creature, barely beating out [insert name of your most hated politician here].
Evidence – or rather more evidence – shows that IRS officials knew exactly what was going on with the targeting of Tea Party groups for special evaluations before granting (or not granting) tax-exempt status.
Have a news tip for us? Send it to: 24_7@reason.com.
Get Reason.com and Reason 24/7 content widgets for your websites.
Follow us on Facebook and Twitter, and don't forget to sign up for Reason's daily updates for more content.