How a Conspiracy Theory Sparked a Revolution in Maryland
United States of Paranoia coverage.
Weekend Edition aired an interview with me this morning; the topic was my book The United States of Paranoia. NPR has posted the interview here and an excerpt from the book here. Here's an excerpt from that excerpt: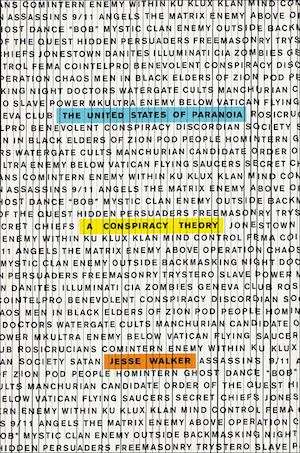 In Maryland—the only colony in English America to be ruled by Catholics, though it had a predominantly Protestant population—a rumor started to circulate [in 1689] that "the great men of Maryland hath hired the Seneca Indians to kill the protestants." Ten thousand Seneca Indians were said to be gathering at the head of the Patuxent River; when that army turned out to be a fiction, a new report claimed that 9,000 were gathered at the mouth of the river and another 900 had already invaded a settlement. One man swore that he had overheard some drunken Eastern Shore Indians blabbing that a man on the Provincial Council had hired them to attack the colonists. The rumors cooled down for a spell when the invasion didn't materialize, only to flare up again when the colony's government failed to recognize the new king and queen of England. A Protestant agitator named John Coode raised an army, seized the State House, and installed himself as the new governor of Maryland. The colony then banned Catholic worship, a restriction that would not be lifted until after the American Revolution.
In other news:
• I'm scheduled to be interviewed about this conspiracy stuff on MSNBC sometime between 2:30 and 3 today, Eastern time.
• I was also interviewed recently on The Michael Medved Show.
• And also on the Cato Institute's daily podcast.
• Speaking of Cato: the institute's Gene Healy has written some nice things about The United States of Paranoia here. Healy, Sam Tanenhaus, and I will discuss the book at a forum in D.C. this coming Wednesday; you can RSVP for that here.