Obama Prepares More Syrian Lecturing, Weiner's Comeback Needs a Comeback, Mexico City Considers Pot Legalization: P.M. Links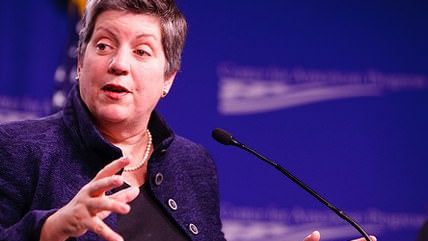 (Center for American Progress / Foter / CC BY-ND)
Credit: Center for American Progress / Foter / CC BY-ND

President Barack Obama will address the nation on Tuesday about Syria, probably to hector the unwilling electorate into trying to support a military strike most don't want.

The president doesn't have the votes in the House, either. When asked what he'll do if he can't get the votes, he wouldn't say.
Anthony Weiner's friends say he's already planning a comeback following his disastrous mayoral race. Funny, wasn't this race his comeback?
How does Supreme Court Justice Napolitano sound? Awesome, right? Unfortunately, Vice President Joe Biden was referring to outgoing Homeland Security Secretary Janet Napolitano, not Andrew Napolitano.
Mexico City is mulling legalizing marijuana and establishing smoking clubs, but the president of Mexico is not on board.
A volcano 1,000 miles east of Japan has been declared the largest on earth.
Have a news tip for us? Send it to: 24_7@reason.com.
Get Reason.com and Reason 24/7 content widgets for your websites.
Follow us on Facebook and Twitter, and don't forget to sign up for Reason's daily updates for more content.