A.M. Links: US Plans on Syria Intervention in Constant Flux, Wal-Mart Responds to Protesters, Alec Baldwin Hosting Show on MSNBC Starting in October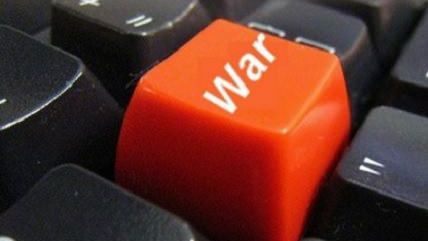 (watchingfrogsboil/foter.com)
watchingfrogsboil/foter.com

US military plans to intervene in Syria are apparently changing on a daily basis, and the Obama Administration is also considering training Syrian rebels. AIPAC is planning a lobbying campaign to shore up support in an unenthusiastic Congress, while many of Nancy Pelosi's closest allies, who were instrumental in passing bills like Obamacare and cap and trade, haven't decided for themselves their position on Syria, let alone armtwisting anyone else about theirs. Black lawmakers may be among the most reluctant. G-20 leaders remain divided about Western intervention in Syria too. In the meantime, American officials say they've intercepted communication from Iran directing militants in Iraq to hit US interests there in the event of a military strike against Syria. NATO insists it won't get involved in any response to Syria's chemical weapons use because that response is supposed to be "limited," while the US ruled out working through the UN Security Council because of Russia and China, who both have veto powers.

Final regulations on purchasing recreational marijuana in Washington state are still about nine months away, though some regulations have already gotten a tentative ok.
Wal-Mart responded to labor protests against its stores by pointing out its employees are already remunerated better than their counterparts in retail, and that the protests were merely a union-orchestrated media stunt.
Brazilian diplomats have canceled a trip to the US in preparation for an as-yet-uncanceled state visit next month. Brazilian officials are upset about reports the NSA had spied on the country's president.
State media in Egypt have denied that the government is planning to dissolve the Muslim Brotherhood.
Alec Baldwin has agreed to a weekly Friday show on MSNBC set to start in October.
Follow Reason and Reason 24/7 on Twitter, and like us on Facebook. You can also get the top stories mailed to you—sign up here. Have a news tip? Send it to us!