See Jesse Walker, Sam Tanenhaus, and Gene Healy Discuss Conspiracies at the Cato Institute
A conversation about The United States of Paranoia.
On September 11, I'll be speaking about my most recent book at the Cato Institute in Washington, D.C.; Sam Tanenhaus of The New York Times will provide additional comments, and Cato's Gene Healy will moderate. Here's the official description of the event: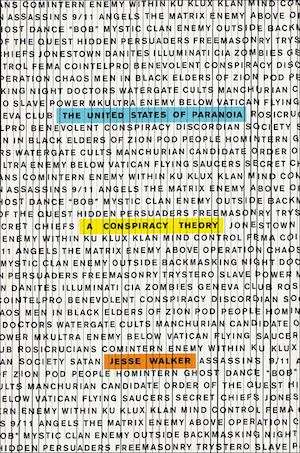 In the conventional wisdom, conspiratorial thinking lurks mainly on the fringes of American politics—the "preferred style only of minority movements," as Richard Hofstadter put it in his influential 1964 essay, "The Paranoid Style in American Politics." In his new book, The United States of Paranoia: A Conspiracy Theory, Jesse Walker begs to differ.

Walker insists, contra Hofstadter, that "the Paranoid Style Is American Politics." From the colonial era, through sundry Red Scares, militia scares, and post-9/11 panics, he writes, "the fear of conspiracies has been a potent force across the political spectrum, at the center as well as the extreme." What's more, some of the most dangerous forms of political paranoia are "the kinds that catch on with people inside the halls of power." Please join us for a lively and timely discussion of political paranoia Right, Left, and Center.
Admission is free but RSVPs are a must; you can let Cato know that you want to come by registering here.
In related news:
• The website Voice of San Diego has interviewed me about the book.
• So has the radio show Inside Charlottesville.
• Wisconsin Public Radio will be interviewing me this evening at 5 Central Time, 6 Eastern.
• And tomorrow I'll be on The Leonard Lopate Show on WNYC.
• Bob Banner, who appears in the book, has reprinted his cameo on his website.