A.M. Links: US Puts Hold on Military Aid to Egypt, UK Intelligence Officials Smashed Hard Drives at The Guardian's Offices, Cruz Will Renounce Any Canadian Citizenship He Might Have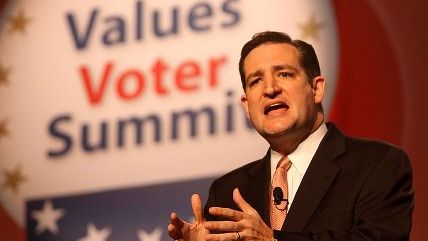 (Gage Skidmore/wikimedia)
Officials from the Kurdistan regional government in Iraq have put a quota on the number of Syrian refugees fleeing over Iraq's northern border.
Have a news tip for us? Send it to: 24_7@reason.com.
Get Reason.com and Reason 24/7 content widgets for your websites.
Follow us on Facebook and Twitter, and don't forget to sign up for Reason's daily updates for more content.