A.M. Links: Democrats Finally Call for San Diego Mayor's Resignation, Chris Christie Says Libertarianism is Dangerous, Lincoln Memorial Vandalized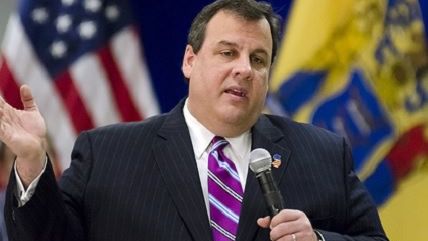 (Bob Jagendorf/Foter.com)
Stuck in Customs/Foter.com

It took a total of seven women coming out to accuse San Diego's mayor of sexual harassment before local Democrats began calling for his resignation. Anthony Weiner, meanwhile, is hazy on just how many women he sent unsolicited pictures of his penis to. Pelosi opined that Weiner and San Diego's Bob Filner should both seek therapy.

Chris Christie said the libertarian "strain" in the Republican party is dangerous, because 9/11.
The Egyptian military now says it's holding the former president, Mohammed Morsi, on allegations of links to Hamas, also accusing him of plotting jailbreaks during the 2011 uprising.
The police chief in St. Louis has asked the FAA for approval for his department to use drones. He wants to use them for police chases and public surveillance.
The first 3D-printed rifle has been test fired.
A cop in Georgia who killed a 70-year-old man by ramming his squad car into the septuagenarian's won't be facing jail time. In Ohio, meanwhile, a cop is facing involuntary manslaughter charges for allegedly beating an elderly man to death.
The Lincoln Memorial was splashed with green paint yesterday, and will be closed until the National Park Service cleans it.
A firearms group in Ohio has raised $12,000 to buy George Zimmerman gun and a home security system.
Follow Reason and Reason 24/7 on Twitter, and like us on Facebook. You can also get the top stories mailed to you—sign up here. Have a news tip? Send it to us!