Prominent Democrats Somehow Oppose Racial Profiling While Supporting Ray Kelly for DHS, Labor Participation Likely To Remain Weak, Virginia's Major Gubernatorial Candidates Are Both Real Pieces of Work: P.M. Links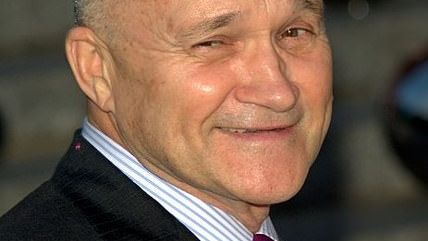 David Shankbone

Leading Democrats, including President Obama, are quite concerned about racial profiling and think Ray Kelly of stop-and-frisk fame would be a swell Secretary of Homeland Security. Hmmm.

A survey of physicians finds negative opinions and widespread bafflement about Obamacare. Just like the rest of us!
Unemployment numbers have remained less bad than they could be largely because of a weak labor participation rate. A new study says that rate is likely to stay anemic for at least another year.
Oh, lucky Virginians! Republican gubernatorial candidate, Ken Cuccinelli, is being spurned by donors for his hard-line social conservatism while Democratic nominee, Terry McAuliffe, has been called out by PoitiFact for Pants-on-Fire untruthfulness about his opponent.
Around the country, dozens of mayors have dropped out of Michael Bloomberg's Mayors Against Illegal Guns over the jihad-level fanaticism and ability to make enemies he brought to the organization.
North Dakota's new abortion restrictions are on hold, as a federal judge issues a temporary stay and calls the law "clearly unconstitutional."
Police surveillance of a Kansas hydroponics store and a perhaps really, really unreliable field test for marijuana sparked a raid that uncovered … tomatoes! Why yes, the family is suing.
The Duchess of Cambridge, Kate Middleton, gave birth to a baby boy. Yay.
Did you write about liberty between July 1, 2012 and June 30, 2013? Reason welcomes you to enter this year's Bastiat Prize for Journalism, with a total prize purse of $16,000.
Get Reason.com and Reason 24/7 content widgets for your websites.
Follow Reason and Reason 24/7 on Twitter, and like us on Facebook. You can also get the top stories mailed to you—sign up here. Have a news tip? Send it to us!