Asiana Airlines Not Suing KTVU Over Fake Pilot Names After All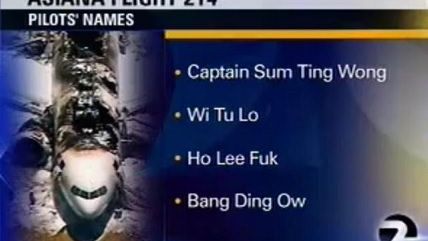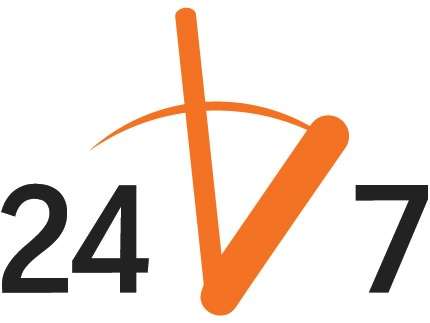 It appears Asiana Airlines has shifted its PR strategy in the wake of last weekend's crash landing of a Boeing 777 at San Francisco airport. The airline said earlier this week it was planning to sue a local San Francisco station for running obviously fake names in a newscast about the identity of the doomed flight's pilots, but has now changed its mind.
Asiana Airlines said Wednesday it no longer plans to sue a San Francisco TV station over the use of racially offensive names.

The South Korean air carrier said that KTVU-TV has already apologized for using fake names for four pilots on a plane that crashed in San Francisco on July 6. It will no longer sue, as it had said it would do.
Meanwhile, victims of the crash landing say Asiana Airlines has been no help to them, with one family accusing the airline of trying to prevent them from talking to the media bout their experience.
Follow these stories and more at Reason 24/7 and don't forget you can e-mail stories to us at 24_7@reason.com and tweet us at @reason247.