A.M. Links: 10 Year Old Killed in Likely U.S. Drone Strike, Edward Snowden Applies for Asylum in 21 Countries, Support for Gay Marriage at Record High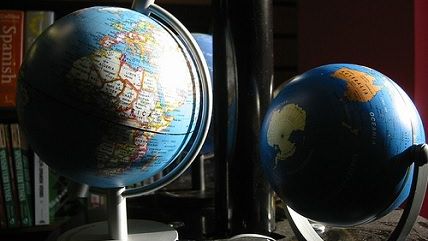 _sarchi/foter.com

The Obama Administration has made no comment about the death of a 10-year-old in a likely U.S. drone strike in Yemen, as if evidence were required that the president's pledge to "facilitate transparency and debate" on the issue was a load of crock.

Edward Snowden has applied for asylum in 21 countries, ranging from Venezuela to Ireland, according to Wikileaks, but he dropped his bid to apply for asylum in Russia. Several European countries have already said his application is invalid.
Polls show support for gay marriage at 55 percent, a record high, while support for affirmative action appears to have increased after the Supreme Court's ruling against it. 49 percent oppose the Voting Rights Act ruling and the Supreme Court's approval rating is at 43 percent.
New York City is considering abandoning its hybrid buses due to maintenance problems, and may retrofit more than 20 percent of the fleet with diesel engines. The transit union opposes the move, saying it's "not good for people's lungs," though they may be more concerned about there being less work for repairmen.
John Kerry claims the U.S. and Russia both want a peace conference on Syria, but said it might not be possible to hold until August. Kerry didn't mention whether the Syrian government or the rebels were interested in a peace conference.
Egyptian President Mohammed Morsi said he's going to pursue his own plans for national reconciliation, irrespective of any army ultimatum about making concessions to the opposition.
An Arizona wildfire that killed 19 firefighters on Sunday remains out of control.
Get Reason.com and Reason 24/7 content widgets for your websites.
Follow Reason and Reason 24/7 on Twitter, and like us on Facebook. You can also get the top stories mailed to you—sign up here. Have a news tip? Send it to us!