Ira Stoll: What the Red Sox Can Teach Congress About Immigration Reform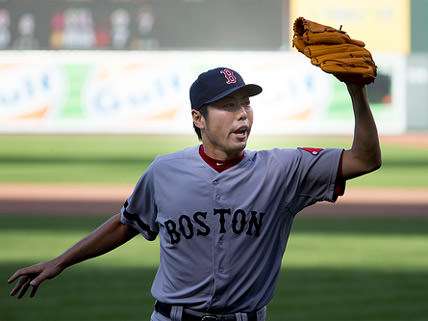 The hottest Boston Red Sox hitter at the moment has been Jose Iglesias, a 23-year-old infielder whose batting average, at this writing, stands at .409. He was born in Cuba and defected while visiting Canada as a member of the Cuban junior national team. The team's closing relief pitcher is Koji Uehara, who had three saves on three straight nights last week and is being described as "the new hero of Boston." He was born in Japan and communicates through a translator. And the team's pillar is David Ortiz, who was with the Red Sox through its Word Series wins in both 2004 and 2007 and who has, at this writing, 417 career home runs. He was born in the Dominican Republic.
As Congress confronts the issue of immigration reform, Ira Stoll explains what our lawmakers can learn from watching the Boston Red Sox.