A.M. Links: U.S. Spying on Europe Causes Diplomatic Kerfuffle, Gay Marriage Resumes in California, Deadly Blazes in Arizona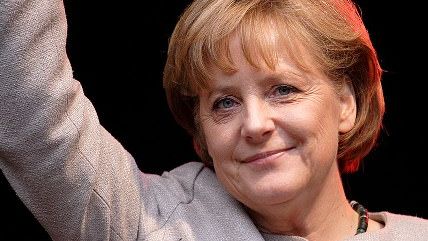 (Aleph)

The German government is a little pissed off that its ostensible ally, the United States, turned the NSA's vast spying apparatus against Germany's turf … err … European allies. Oh, and Wikileaks's Julian Assange promises that more fascinating nuggets of information are on the way, courtesy of Edward Snowden.

Twitter CEO Dick Costolo remains legally unable to reveal the extent of government snooping on his company's customers, making for slightly awkward interviews on the subject.
Right out of the gate, same-sex marriages have resumed in California, bringing great joy to caterers across the state.
The Texas legislature is back in special session as the Republican majority pushes for abortion restrictions in a clever effort to ensure that women never again vote for the GOP.
Egyptian protesters would like a Revolution 2.0, please, since the first model has serious performance issues and just doesn't live up to expectations.
Nineteen firefighters died battling wildfires in Arizona, where high temperatures make fire season even more dangerous than usual.
Charges were dropped against a West Virginia middle school student arrested for wearing an NRA t-shirt to school. Students county-wide donned similar shirts in solidarity with Jared Marcum.
Get Reason.com and Reason 24/7 content widgets for your websites.
Follow Reason and Reason 24/7 on Twitter, and like us on Facebook. You can also get the top stories mailed to you—sign up here. Have a news tip? Send it to us!