Sheriff's Deputies Beat and Jail Attorney For Comforting His Client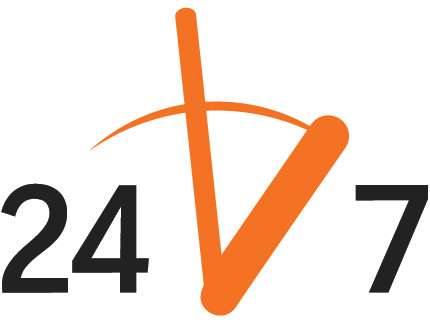 When it comes to Third World-style thuggishness, there's nary a gold-bedecked generalissimo or a brigade of sociopathic enforcers haunting any of the jungles of the world who can hold a candle to Sheriff Joe Arpaio of Maricopa County, Arizona, and his merry gang of loyal psychopaths. Their misdeeds range from jailing journalists who have rubbed him the wrong way to torturing a paraplegic, with numerous others worthy of mention, and litigation (prosecution is too much to hope for). You can add another one to the tally if yet another lawsuit pans out. This time, sheriff's deputies apparently beat an attorney half-to-death for daring to go a-lawyering in proximity to officers of the law.
From Courthouse News Service:
Sheriff Joe Arpaio's lawyer-hating deputies beat an attorney so badly his brain bled and his shoulder was dislocated as he tried to calm down a client at the scene of an accident, the attorney and client say in separate lawsuits.

Daniel Kloberdanz and his employee and client, Valarie Lingenfelder, sued Arpaio, Maricopa County, its Sheriff's Office and other county employees, in Maricopa County Court. …

Kloberdanz says he "asked [Officer Joseph] Pellino, very politely, words to the effect, 'Can I please go over and try to calm her down, I'm the only person she knows here.'"

Pellino then asked Lingenfelder "words to the effect, 'Do you know this man?' Lingenfelder then said, 'Yes, he's my friend, [then a slight pause] and he's my attorney.'

Pellino then walked back towards Kloberdanz, and before Kloberdanz could finish a sentence again requesting to approach Lingenfelder, much to Kloberdanz's surprise, Pellino shoved Kloberdanz in his chest so hard it knocked him over," the complaint states. (Brackets in complaint.)

The complaint continues: "Pellino shoved Kloberdanz so hard it left bruises on Kloberdanz's upper chest below his collar bone. From the shove, Kloberdanz slipped on the gravel and rolled on the ground, avoiding hitting his head on the gravel. Once Kloberdanz got his footing back, he stood up.

"Kloberdanz did not do or say anything that might intimidate or aggravate Pellino, knowing he had a gun and short temper.

"Again, Pellino immediately approached Kloberdanz aggressively and began yelling words to the effect that 'I don't need you guys telling me how to do my job,' as he tackled Kloberdanz to the ground.
The injuries inflicted on Kloerdanz were … mind-boggling. In addition to the brain injuries and dislocated shoulder described above, the deputies so brutally ground his face into the gravel that stones were forced under the skin. He ended up in jail too, of course, and without medical treatment, though charges were later dropped.
That's unbelievable, you say. But as Ray Stern writes at the Phoenix New Times:
One point that runs in Kloberdanz's favor, as far as we're concerned, is that Kloberdanz claims Deputy Steven Carpenter helped hold him down as Pellino beat him. As we've previously reported, Carpenter, in September 2012—about three months after the Kloberdanz incident—went on a road trip to North Dakota to help another deputy ambush and attack a man.
This can't happen in America? Yeah. And the government can't listen to your phone calls, either.
You can read the full text of Daniel Kloberdanz's lawsuit here.
Follow this story and more at Reason 24/7.
Spice up your blog or Website with Reason 24/7 news and Reason articles. You can get the widgets here. If you have a story that would be of interest to Reason's readers please let us know by emailing the 24/7 crew at 24_7@reason.com, or tweet us stories at @reason247.