Monsanto Crop Biotechnology Reseacher is Among World Food Prize Laureates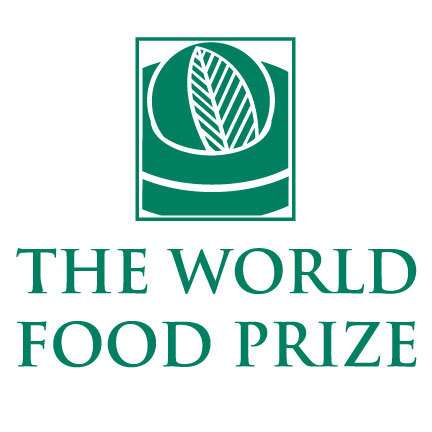 Today, the World Food Prize Foundation announced the annual winners of its prestigious award. Among this year's three laureates is Robert Fraley, the Chief Technology Officer at Monsanto. The other two laureates are Marc Van Montagu, Founder and Chairman of the Institute for Plant Biotechnology Outreach (IPBO) in Ghent, Belgium and Mary-Dell Chilton, Founder and Distinguished Science Fellow at Syngenta Biotechnology, Inc. 
In its announcement of this year's award, the Foundation noted:
The pioneering work of Marc Van Montagu, Mary-Dell Chilton, and Robert Fraley contributed to the emergence of a new term, "agricultural biotechnology," and set the stage for engineering crops with novel traits that improved yields and conferred resistance to insects and disease, as well as tolerance to adverse environmental conditions. Their work has made it possible for farmers in 30 countries to improve the yields of their crops, have increased incomes, and feed a growing global population.

Beginning with the first cultivation of staple transgenic crops in 1996 until the present, biotech crops have contributed to food security and sustainability by increasing crop production valued at US $98.2 billion and providing a better environment by reducing the application of significant amounts of pesticides worldwide. Today, approximately 12 percent of the world's arable land is planted with biotechnology crops.

There have been dramatic increases in the total acreage planted. Corn, soybeans, canola, and cotton are the major biotech crops grown commercially on a large scale and have become an integral part of international agricultural production and trade. At the same time, a wide variety of useful genes have been transformed into a large number of economically important plants, including most of the food crops, scores of varieties of fruits and vegetables, and many tree species.

According to a recent report by ISAAA (International Service for the Acquisition of Agri-biotech Applications), 2012 marks the first year since the introduction of biotech crops that developing countries grew more biotech crops than industrial countries. This is contributing to enhanced food security and poverty reduction in some of the world's most vulnerable regions. The report states: "In the period 1996 to 2012, millions of farmers in 30 countries planted an accumulated 1.5 billion hectares."

A record 17.3 million farmers grew biotech crops worldwide in 2012, with over 90 percent of them small resource-poor farmers in developing countries. Through their planting and harvesting of biotech crops, more than 15 million small-holder farmers and their families, totaling approximately 50 million people, were able to increase their incomes and reduce poverty conditions. In the Philippines alone, over one-third of a million small farmers benefited from biotech maize.

During the period 1996-2011, according to the ISAAA report, 328 million tons of additional food, feed and fiber was produced worldwide by biotech crops. As the world grapples with how to feed the estimated 9 billion people who will inhabit the planet by the year 2050, it will be critical to continue building upon the scientific advancements and revolutionary agricultural discoveries of the 2013 World Food Prize Laureates.
Congratulations to the winners. This recognition of their vital work is well-deserved.
Now will the activists please stop lying about crop biotechology. See my, "The Top 5 Lies About Biotech Crops." For those of you who enjoy zany activist antics, please see Reason TV's report on the "March Against Monsanto" last month in Los Angeles below.