AM Links: White House Defends Use of Secret E-Mails, Susan Rice to Replace Tom Donilon, Samantha Power to Replace Rice, Rand Paul Wanted to Like Barack Obama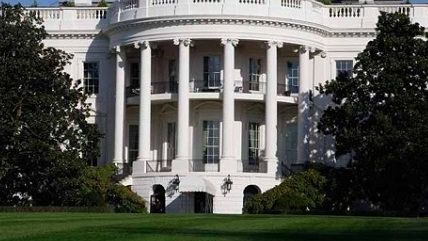 White House

Jay Carney defended the use of secret e-mails by Obama administration officials by claiming they were meant for internal communication as opposed to the more "public" (listed) e-mails the officials are supposed to use.

Tom Donilon is set to resign as national security advisor and is likely to be replaced by Susan Rice, the current U.S. ambassador to the UN, while the interventionist academic Samantha Power is likely to replace Rice at the UN.
Senator Rand Paul says he wanted to like Barack Obama, but there's that "culture of corruption." Senator Chuck Grassley, meanwhile, says the president hasn't reached out to him in four years.
Michelle Obama threatened to leave a fundraiser over a lesbian protester who was heckling her.
Latvia's bid to join the euro has been approved by the European Central Bank despite concerns about the consistency of the country's economic development.
About 20 players, including Alex Rodriguez, are reportedly going to receive suspensions of up to 100 games from Major League Baseball for their relationships with a steroid clinic.
An Oregon teen says she was banned from her prom because of the size of her breasts.
Get Reason.com and Reason 24/7 content widgets for your websites.
Follow Reason and Reason 24/7 on Twitter, and like us on Facebook. You can also get the top stories mailed to you—sign up here. Have a news tip? Send it to us!