Matt Welch on the Benghazi Hall of Shame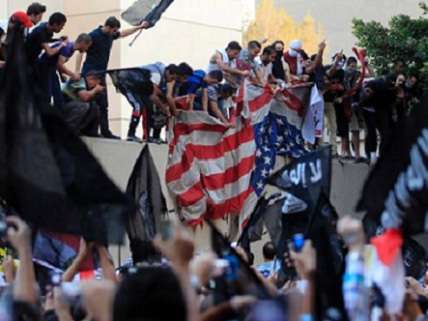 Yesterday's dramatic congressional testimony about the deadly Sept. 11, 2012 terrorist attacks on U.S. interests in Benghazi, Libya convincingly corroborated what was widely reported within days of the attack: that senior American officials on the ground knew immediately, despite the Obama administration's storyline to the contrary, that the assault did not arise out of a "spontaneous" demonstration outside the U.S. Consulate in protest of an obscure YouTube trailer of a homemade anti-Islam movie called Innocence of Muslims.
What follows is a partial timeline of statements made in the first two weeks after the attack, from government officials and media commentators who lent credence to the now-discredited notion that Ambassador Stevens and three other U.S. personnel died because of a YouTube video. If we are to robustly defend the American culture of free speech, observes Matt Welch, it's important to remember those who so quickly chose to throw the First Amendment under a bus.