Vikings Dump Left-Libertarian Chris Kluwe from the Team
Was it something he said?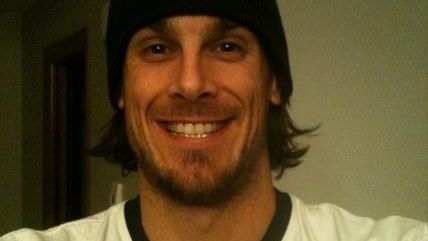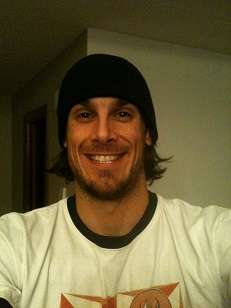 The Minnesota Vikings Monday ousted Chris Kluwe as a punter, having picked up UCLA's Jeff Locke as a fifth-round draft pick.
The move has prompted many in the media to wonder, "Was it because of his outspoken, self-described libertarian political leanings, his declaration that he voted for Gary Johnson, and his interest in post-scarcity anarchic utopias?"
Oh, just kidding. People are wondering if he got booted because of his activism in support of gay marriage. Les Carpenter at Yahoo! Sports presumes this is the likely case:
Kluwe never asked if it was his activism that cost him his job. The Vikings never offered the thought even as the answer loomed obvious to everyone else. Two football players have spoken loud for gay rights issues in the last several months, specifically gay marriage: Kluwe and [Ravens linebacker] Brendon Ayanbadejo. Both have been cut. And while you could argue Ayanbadejo was a financial casualty for a team desperate to get under the salary cap, Kluwe was a modest budget strain to the Vikings; he was scheduled to make $1.45 million in 2013. What happened to him makes little sense. Except it makes lots of sense.

"I don't know if I'll ever know," he said by phone on Monday after his meetings with general manager Rick Spielman and coach Leslie Frazier. "I'm not in the [organizational] meetings."

There is an idea in football that punters should be seen and not heard. Football coaches are men who were raised as linemen and linebackers and running backs. They come from a world where the punter is an annual story in the local newspaper and not an Internet sensation doing photo shoots for Out Magazine. They despise controversy.
Carpenter's analysis was oddly missing any sort of statistical data to shore up the argument that Kluwe's performance played no role in the team's decision to release him. In fact, not a few pieces were written in this vein. Kevin Seifert at ESPN, though, gave some hard data and theorized that Kluwe probably would have been dumped anyway, but his side activism didn't help:
I just don't think it's that simple. When viewed through the bigger picture of NFL business, and in the context of the Vikings' personnel approach over the past 16 months, you realize that Kluwe's off-field life was at best the final shove at the end of the plank.

The facts:

Kluwe finished 2012 ranked No. 31 among NFL punters in a statistic the Vikings value highly: punts downed inside the 20. Of Kluwe's 72 punts, 18 settled in what the league considers poor field position. By comparison, the Chicago Bears' Adam Podlesh nearly doubled Kluwe's total among his 81 punts. Podlesh finished with 34, while Green Bay Packers punter Tim Masthay had 30 in 70 punts.
Kluwe set a career high with a 39.9-yard net average, but that mark still ranked in the lower half (No. 18 overall) among punters.
In a relatively flat salary-cap era, the Vikings had an opportunity for significant savings. Because of a rarely needed NFL rule, Kluwe has no acceleration remaining on his six-year deal. Thus, all of his projected $1.45 million cap figure has been erased. His replacement, Jeff Locke, will count about a third of that total. In two years, in fact, the Vikings have shaved 23 years off the combined age of their punter and place-kicker and have lowered their cap commitment for those roles by two-thirds.

So in cold business terms, the Vikings had a 31-year-old punter who turned in a below-average performance last season and was entering the final year of his contract. They had several options, including keeping Kluwe for one more season, before deciding whether to re-sign him.
Seifert goes on to explain that Kluwe's activism advocacy gave the impression that he wasn't fully focused on his career, even if it wasn't true, and that may have been the final straw, not the whole bale:
Kluwe made a true and real impact on a national issue, one so significant that NBA player Jason Collins thanked him by name last week when announcing he is gay. Those efforts didn't cost Kluwe his job Monday, but they eliminated any chance for saving it.
Statistically, dumping older players for rookies is actually going to be more likely to increase support for gay issues and possibly libertarian tendencies as well among NFL players. The latest polls show that 70 percent of millennials support gay marriage recognition, and a large chunk of them now have a deep distrust for federal government. Kluwe and Ayanbadejo opened some doors that won't be closing behind them, even if they don't get picked up by other teams.
My interview with Kluwe back in December is here. Kluwe also a has a book coming out in June, Beautifully Unique Sparkleponies: On Myths, Morons, Free Speech, Football, and Assorted Absurdities.