A.M. Links: Biden Still Scheming for Gun Restrictions, Europe's Economy Even Lousier Than Anticipated, Benghazi Panel Under Investigation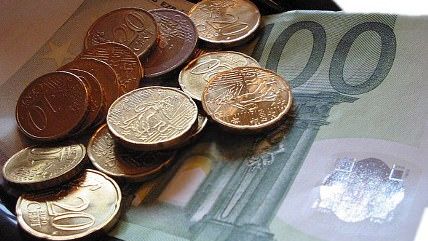 Apanuta

A new, undisclosed gun control strategy is being worked up by Vice President Joe Biden. He'll let us know when it's ready by stepping onto the porch and firing two shots into the air.

Europe's economy will be even suckier this year than anticipated, says the European Commission. The U.S. April jobs report, on the other hand, shows a decent 165,000 new jobs added.
Nancy "kiss of death" Pelosi is literally praying for Hillary Clinton to run for president in 2016.
Employers — including public-sector agencies — are, in fact, slashing workers' hours to reduce Obamacare costs. Who saw that coming?
The Tsarnaev brothers originally planned to stage their attack on Independence Day, but finished their bombs sooner than expected. Some overachievers we can do without.
The special panel that investigated the Benghazi consulate attack is itself under review by the State Department's Office of Inspector General after allegations of failure to interview key witnesses who had volunteered to testify.
There will soon be a special hotline for reporting suspicious neighbors, like when "the guy down the street says he hates the government," courtesy of Sheriff Ric Bradshaw of Palm Beach County, Florida.
Get Reason.com and Reason 24/7 content widgets for your websites.
Follow Reason and Reason 24/7 on Twitter, and like us on Facebook. You can also get the top stories mailed to you—sign up here. Have a news tip? Send it to us!