Obama-Supporting Union Calls for Full Repeal of ObamaCare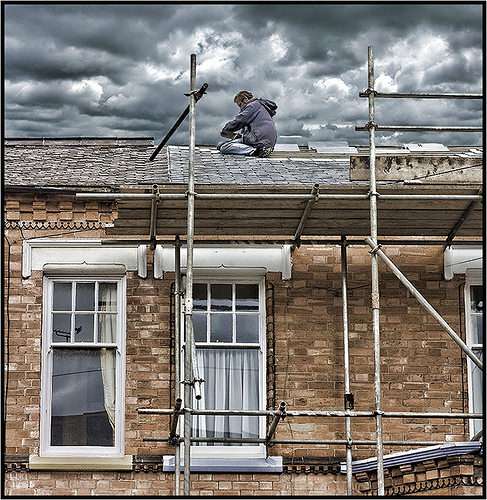 In January I noted that even though labor unions generally supported the passage of President Obama's health care overhaul, many are less than thrilled with it now. That's because the law is written in such a way that it creates big incentives for unions that rely on multiemployer health plans for members to drop those plans and instead send their members to the law's newly created health exchanges. For unions, this is a really big deal, because high-quality health benefits are one of the biggest enticements labor groups have to attract and retain members.
Now, via Janet Adamy at The Wall Street Journal and Sean Higgins at The Washington Examiner, it looks like one union is calling for full repeal: the 22,000-member, D.C. based United Union of Roofers, Waterproofers and Allied Workers. Here's part of the statement from the union, which supported Obama for president in both 2008 and 2012:
But regrettably, our concerns over certain provisions in the ACA have not been addressed, or in some instances, totally ignored. In the rush to achieve its passage, many of the Act's provisions were not fully conceived, resulting in unintended consequences that are inconsistent with the promise that those who were satisfied with their employer sponsored coverage could keep it.

These provisions jeopardize our multi-employer health plans, have the potential to cause a loss of work for our members, create an unfair bidding advantage for those contractors who do not provide health coverage to their workers, and in the worst case, may cause our members and their families to lose the benefits they currently enjoy as participants in multi-employer health plans.
You can find the full statement here.
This continues to be an interesting substory in the health law battle, because it forces the Obama administration to pick between helping a political ally and keeping costs down.