A.M. Links: Margaret Thatcher Dead, Two Killed in Clashes Outside Christian Church in Cairo, NASA Wants a Second Moon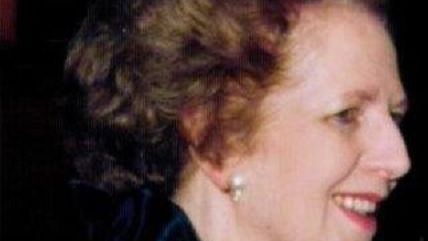 Margaret Thatcher, the Conservative prime minister of Great Britain throughout the 1980s, has died after a stroke.

Wikileaks released a further 1.7 million mostly State Department documents from a period spanning 1973 to 1976, that were not released with the rest of the leaked cables.
The CIA's drone campaign in Pakistan began in 2004 with the agency offing an enemy of Pakistan in exchange for limited access for bombing to the country's tribal area.
South Korean officials say there's no indication North Korea is planning a nuclear test soon. Meanwhile, no deal's been reached yet in multiparty talks with Iran over its nuclear program.
Two more people were killed in clashes outside St. Mark's Cathedral in Cairo, where funerals for four Christians killed in earlier violence were being held.
The Portuguese Constitutional Court struck down $1.3 billion in cuts proposed by the government, which has outlined new cuts to replace them.
In Burma, Buddhist monks are inciting violence against Muslims.
NASA wants to lasso an asteroid and tow it into Earth's orbit. What could go wrong?
Follow Reason 24/7 on Twitter!
Follow Reason on Twitter too, and like us on Facebook. You can also get the top stories mailed to you—sign up here.
Have a news tip? Send it to us!
The updated Reason app for Apple and Android now includes Reason 24/7!