How's That Government Working Out for Somalia?
Woman who accused security forces of rape sentenced to one year in prison along with reporter who interviewed her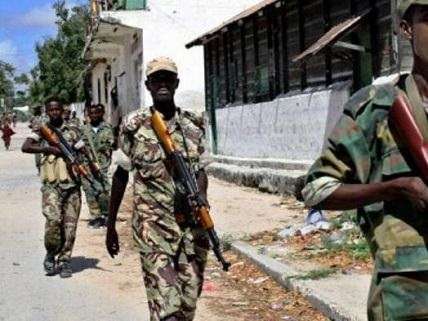 Last year, Somalia came under the rule of the first internationally-recognized government in twenty years. Now it's jailing women who accuse its security forces of rape. Via the AP:
A Mogadishu court on Tuesday handed down one-year prison sentences to a woman who said she was raped by security forces and a reporter who interviewed her. The judges decided the woman falsely claimed she was raped and had insulted the government…

Rights groups have decried the case as politically motivated because the woman had accused security forces of the assault. Rape is reported to be rampant in Mogadishu, where tens of thousands of people who fled last year's famine live in poorly protected camps. Government troops are often blamed.
The woman's sentence will apparently be delayed by a year, to let the woman care for her young child. Where would she be if not for government?
More Reason on Somalia