Hollywood Asks FAA For Permission to Use Drones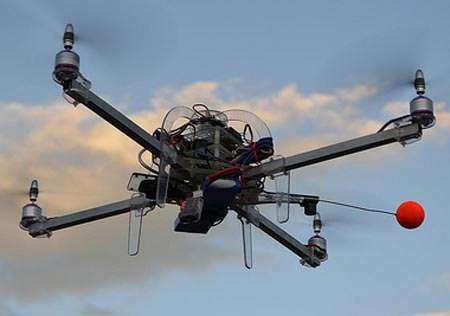 E.T. drone home? (Sorry…) The movie industry has asked the Federal Aviation Administration for permission to operate camera-carrying-drones during the film production process. Via the Hill:
Hollywood's lobbying group is pressing the Obama administration to allow filmmakers to use drones for aerial shots.

The Motion Picture Association of America (MPAA) revealed in a lobbying disclosure report this week that it had urged the Federal Aviation Administration (FAA) to allow filmmakers to fly unmanned aircraft in U.S. airspace. The group had previously disclosed lobbying on the issue in a report last October.

Howard Gantman, a spokesman for the MPAA, explained that putting a camera on an unmanned aircraft can be cheaper, safer and more useful than relying on a helicopter or a crane to get a difficult shot.

"You can innovate in a number of different, interesting ways to shoot a scene [using unmanned aircraft]," Gantman said.

The FAA is currently drafting rules to allow private groups to apply to fly drones. The agency aims to begin issuing private drone licenses by 2015.
According to the article, the FAA estimates that some 30,000 private drones could be in the air by 2020. If Hollywood gets camera drones, can Tacocopters and Burrito Bombers be far behind?