Jacob Sullum on Asset Forfeiture Abuse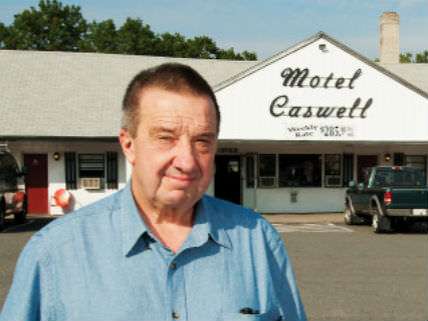 At the Cosmopolitan, a luxury hotel and casino in Las Vegas, "just the right amount of wrong" is the naughty fun you get for $200 a night. At the $57-a-night Motel Caswell in Tewksbury, Massachusetts, just the right amount of wrong is what the federal government says it needs to take the business from the family that has operated it for 57 years.
As Jacob Sullum reports, during a November trial before a U.S. magistrate judge in Boston, a federal prosecutor cited one heroin overdose and 14 incidents in which guests or visitors were arrested for drug crimes at the motel from 1994 through 2008—a minuscule percentage of the 200,000 or so room rentals during that period—to show the business is a "dangerous property" ripe for seizure.