Ira Stoll on the Conscious Capitalism of Whole Foods CEO John Mackey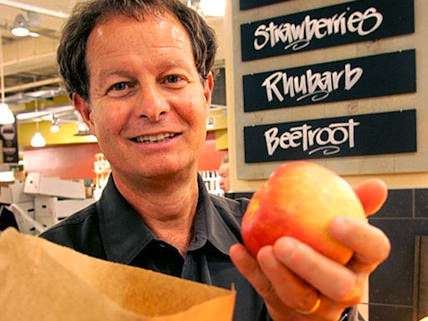 John Mackey, the cofounder and co-CEO of Whole Foods Market, has a flair for well-timed entries into public policy debates, as readers of his 2009 Wall Street Journal op-ed attacking Obamacare may recall.
Now Mackey is back, writes Ira Stoll, along with a co-author, Raj Sisodia, with a new book, Conscious Capitalism: Liberating the Heroic Spirit of Business. The book is bristling with ideas just as provocative as the ones Mackey arrayed against Obamacare a few years back, Stoll reports.