Kurt Loder Reviews Broken City and Mama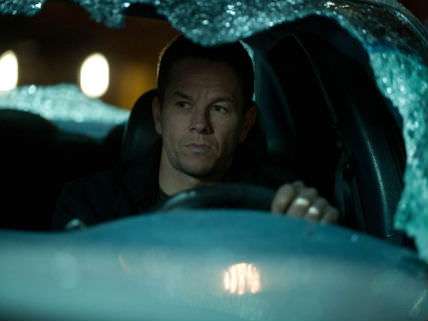 Nothing much changes in the asphalt jungle, that B-movie precinct of rancid lies and larcenous dreams, where thugs and politicians collude in the night, shady ladies lick their lips over endless cocktails, and the average joe has no idea what's really going on. You remember the terrain, writes Kurt Loder. Broken City, starring Mark Wahlberg, Russell Crowe, and Catherine Zeta-Jones, welcomes you back.
Mama, on the other hand, is a very stylish ghost story with more on its mind than the usual slash-and-bleed horror flick. It seeks to creep you out, and it largely succeeds. The movie is an expansion of a 2008 short by Spanish director Andrés Muschietti, who wrote that earlier film with his sister and producer, Barbara. That project came to the attention of fantasy specialist Guillermo del Toro, who signed on to executive-produce this bigger-budget elaboration.