A.M. Links: White House Not Responding to Petitions, Putin Bans Americans From Adopting Russian Kids, Stocks Sell For Fifth Year in a Row, Astronomers Release Universe Baby Picture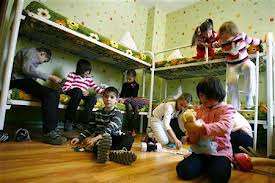 The White House has not done a good job responding to petitions that receive more than 25,000 signatures on the We the People website. Petitions calling for the nationalization of twinkies and for the Westboro Baptist Church to be labeled a hate group are among the petitions that have gone unanswered.
Russian orphans cannot be adopted by Americans after New Year's Day thanks to a bill signed into law by President Putin. Russia has roughly 740,000 children in state care.
Chinese authorities are tightening rules on using the internet in what is being portrayed as a move to protect personal information.
Americans are selling stocks for the fifth year in a row despite measures taken by the Federal Reserve that aimed to encourage stock purchases.
Astronomers have released a photo of the universe when it was only 375,000 years old.
California will become the first state to enact a comprehensive social media privacy law on January 1, 2013. The law will forbids universities and employers from demanding passwords to social media accounts.
Have a news tip for us? Send it to: 24_7@reason.com

The updated Reason app for Apple and Android now includes Reason 24/7!

Don't forget to sign up for Reason's daily AM/PM updates for more content.