Kurt Loder on End of Watch and Deadfall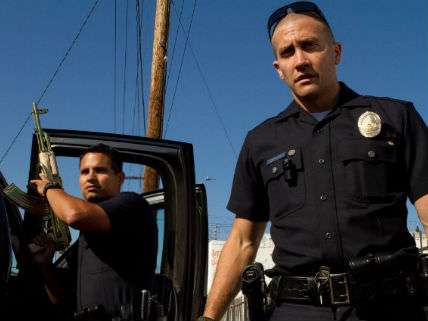 End of Watch is a tough little cop thriller with standout performances by Jake Gyllenhaal and Michael Peña. Unfortunately, writes Kurt Loder, writer-director David Ayer, who specializes in this sort of LAPD action item (he also scripted Training Day), has lumbered the film with a shaky cam gimmick that's implausible, distracting, and altogether uncalled-far. Still, the movie is worth seeing.
Deadfall, meanwhile, which features Erica Bana, Olivia Wilde, and Sons of Anarchy star Charlie Hunnam, has most of the elements of a good tricky noir: sex, love, doom, death. But the movie is dogged by intermittent listlessness, and it never quite comes together. About halfway in, Loder reports, you can tell that the film itself is doomed.