A.M. Links: Morsi Back to Work, FBI Asked Zimmerman's Neighbors if He Was Racist, Israel Allows Same-Sex Divorce, New Mexican President Continuing Drug War, British Aid Helping Corporations, Philippine Typhoon Death Toll Rises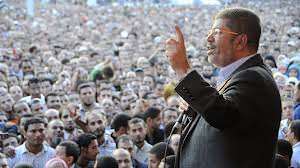 Support Reason's 2012 webathon today.
Follow Reason on Twitter and like us on Facebook. You can also get the top stories mailed to you—sign up here.
Have a news tip? Send it to us!
The updated Reason app for Apple and Android now includes Reason 24/7!